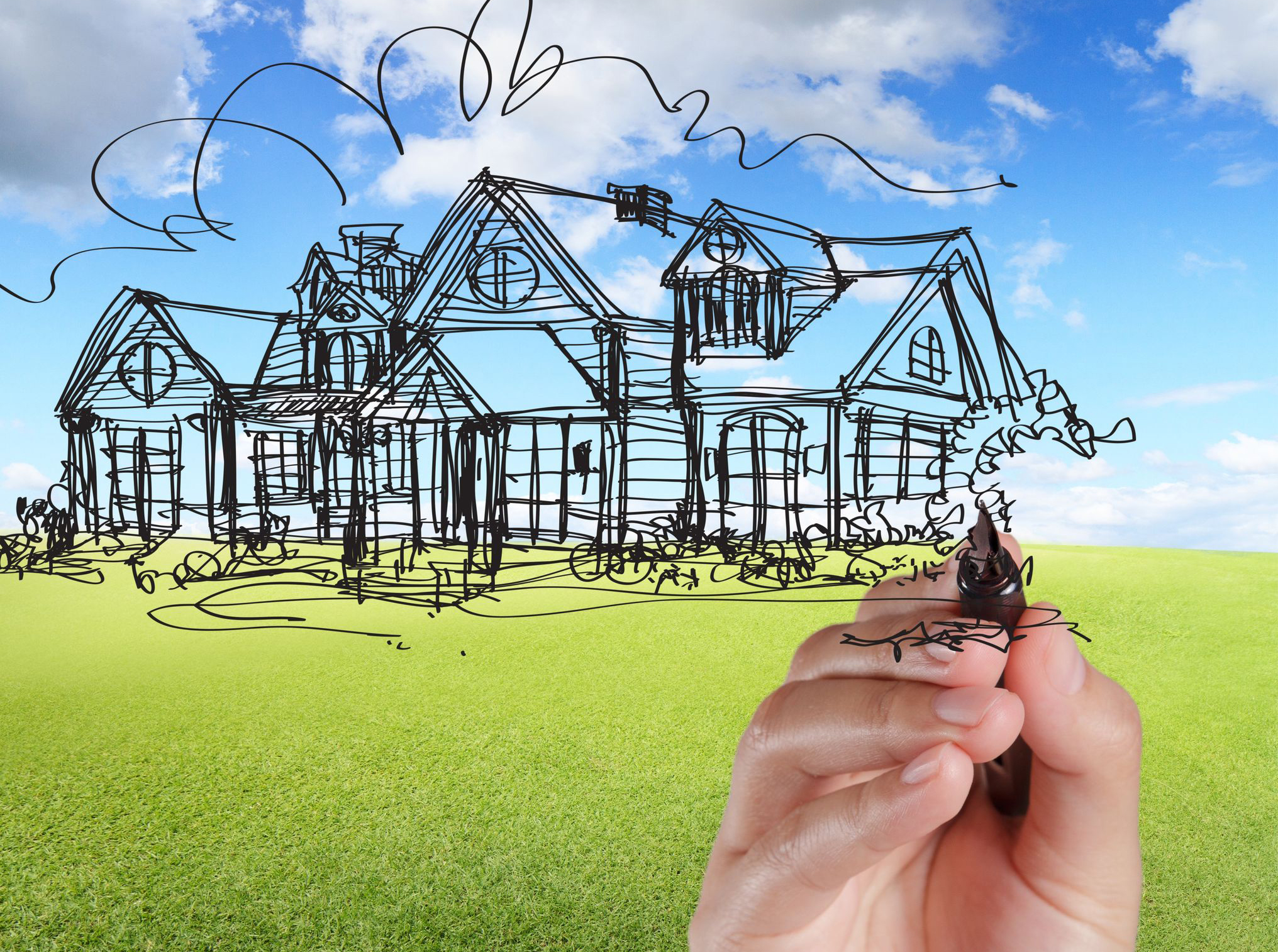 I hear this question often:  "Erin, do I need to use a REALTOR® to purchase a new construction home?"
My answer in every situation will always be, "YES!  I strongly recommend you use a REALTOR® to purchase a new construction home."  These are a few reasons why:
1)  That smiling sales agent on site at a model home represents the builder and the builder only.  They are not there to "help" you, the consumer.  They are there to get the builder the most money for their home.   No matter how comfortable you are with your negotiating skills, I strongly recommend having a real estate professional represent you so they can help you through all phases of the process (i.e. contract, construction, walk-through, and closing).  Sales price is not the only number to be negotiated in a home purchase.  There are thousands of dollars worth of "fees" associated with a home purchase contract.  Do you know what they are and who is paying them?  Your REALTOR® will.  She will help you negotiate fees, upgrade options, financing terms, closing costs, and much more.
2)  Your REALTOR® will help you understand your contract and contractual obligations to ensure you do not miss out on important opportunities throughout the process such as when you may schedule construction inspections, to what point you can make changes in the construction process, etc. She will help you understand how contract clauses, riders and upgrade options affect you and make sure you understand your obligations and needs before you sign on the dotted line.
3)  A good REALTOR® knows the builders in his or her market.  She will be able to educate you on builder reputations and reviews and help you ask the right questions to ensure you are selecting a quality builder in your market.
4)  Your REALTOR® will fight for you and has far more pull with a builder than you.  Issues OFTEN arise in construction of a new home and you may not get the answer you want if you are asking a builder to fix a concern.  However, builders need to maintain their reputations with REALTOR® because we sell their homes… over and over again… and can quickly affect their sales numbers if our clients are not satisfied.  We know building standards and how to represent you.  Would you go into a court room without a lawyer to fight for you?   Why go into the largest purchase of your life without someone to fight for you there too?
5)  Just as she will with pre-owned homes, a REALTOR® will ensure you are comparing apples to apples when comparing new construction homes.  There are a LOT of factors that go into building a home.  For instance, I recently helped my clients compare two homes listed at the same sales price and they thought the differences only came down to floor plan and personal preference.  Once I reviewed the builder's standards with them, they realized one builder's standard energy efficiency rating assured them a $100 per month electric bill savings over the other.  That is a $1,200 a YEAR savings for them year after year.  Other items to compare:  what appliances come standard (compare energy efficiency, stainless steel vs black, etc), what quality/level of flooring, what quality/level of counter tops, is an irrigation or sprinkler system included and will it cover front and back yard or just one or the other, is the home plumbed for a water softener, what is the standard size of the 2 car garage, will a fence cost extra, is the cover over the back patio standard or an upgrade for which they will pay?  The list goes on and on.
6)  Don't fall for the sales pitch!  It is easy to get swept up in the excitement of touring a beautiful model home.  However, it is important to have a REALTOR® bring you back to reality and ensure this home really does fit your needs.  A builder's sales representative is there to sell you on all the good points of the neighborhood but your REALTOR® will look out for your best interest when it comes to researching important points such as flood plains, property tax variances, potential for commercial construction in your "back yard," changing school zones, resale values and much more!
7)  Your REALTOR® will save you a LOT OF TIME!  Signing the contract is just the start of the process of buying a new home.  You need to compare financing options and terms, work with the title company to ensure a smooth, cost efficient, and timely closing, attend numerous inspections, and so much more throughout the construction process.  Your REALTOR® will manage that process for you and save you hours upon hours of time and headache.
8)  Many buyers think they can pay less for a home if a REALTOR® commission is not involved.  That is just not true and statistics prove the opposite to be true!  Remember, the builder needs the price of their home to be consistent (with a REALTOR® involved or not) because these homes must appraise at full value in order for buyers to get mortgages.  That commission is built into the price of the home whether a REALTOR® is involved or not.  A REALTOR® will, in fact, save you money by helping to eliminate the hidden costs with purchasing this home!
I hope this information was helpful.  If you have any questions about this process, would like me to represent you in purchasing your new home, or would like me to help you select a qualified, reputable REALTOR® for you in your new home market, please contact me any time!